Customer experience is the single key metric for us at Lightwire, everything we are looking to achieve starts by giving you the best possible outcomes. That is why we're implementing a change to the way we ask for feedback once a ticket has been resolved, which will come into effect on December 1st. The current method only gives you the option to rate a ticket as being either good or bad with the opportunity to leave a comment as a follow up as seen below.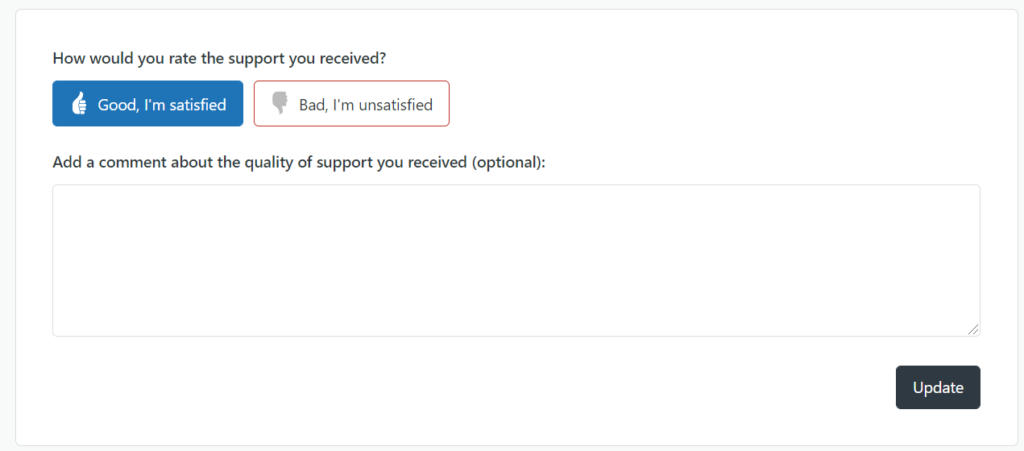 The new method will give the option of rating our support 0 – 10 for the individual you dealt with as well as a Lightwire as a whole. Both questions still give you the option to leave additional comments if required.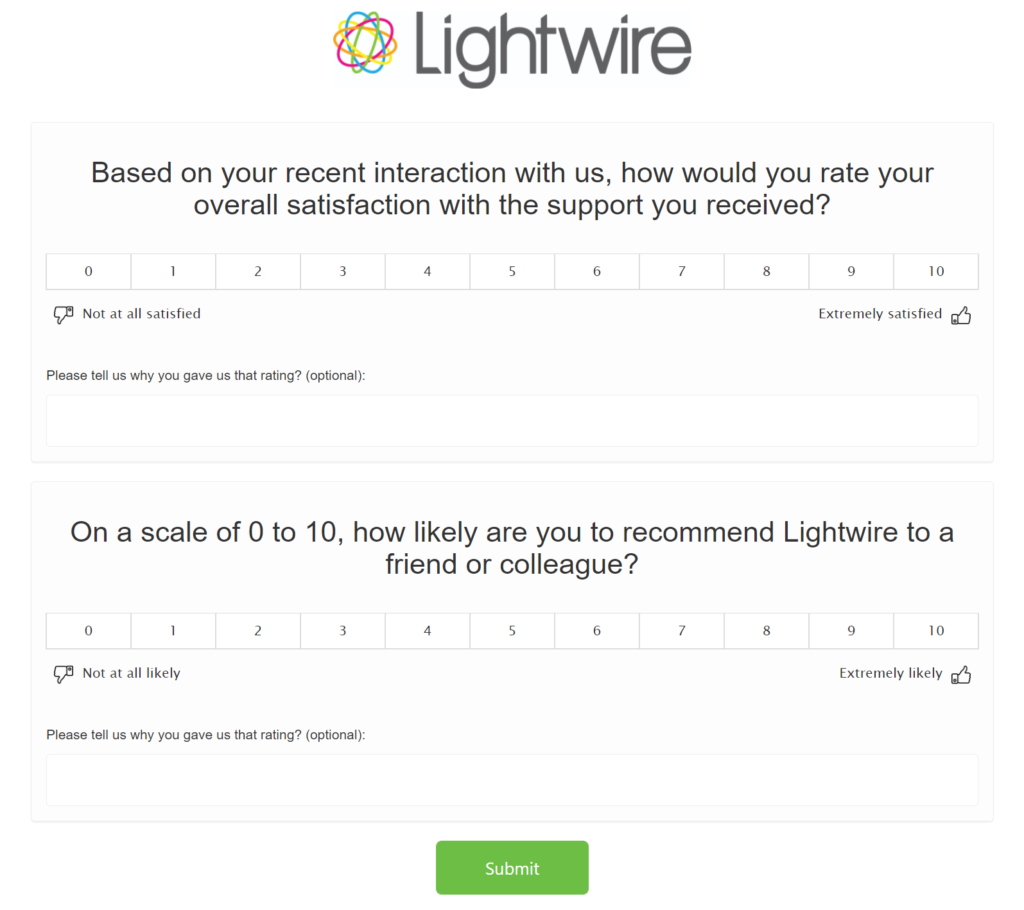 It may not seem like a significant change, but this will lead to better insights into how we're doing and what we can do to improve, providing more room for nuance and allowing us to report on customer experience by team more effectively.