Don't be held back because of where you live.
Partner with us to make the most of rural living.
Average Call Wait Time
(last 30 days)
Average Download Speed
(last 30 days – measured at time of install)
Average Tower Uptime
(last 30 days – all towers)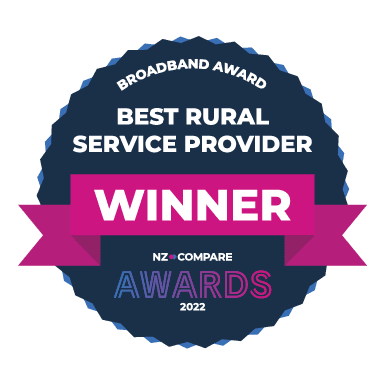 We care as much as you do.
Here's why Lightwire makes a great partner for your rural internet and voice needs…
With an average call wait time below 2 mins, when you need us, you'll get hold of our local support team quickly.
Sign up with us and rest assured that your price won't increase for the life of your contract term.
Access everything related to your services from one place. Check your data usage, change your plan, pay your bills, refer a friend, and much more.
An installer will visit your property within 14 business days of your order being accepted. 
A Lightwire installer will come to your house, install a dish on your roof, place a Wi-Fi router and run tests to ensure you are good to go. This is $990 worth of value, and it's free on a 12-month term.
Wireless broadband doesn't work everywhere. If we can't get you online then we won't charge you a cent. 
Flexible rural broadband plans
All Lightwire Rural Fixed Wireless Broadband plans are flexible, meaning you can change your plan at any time.
Unlimited data from midnight to 8AM is included in every plan.
UNLIMITED

DATA PLAN
12 month term
No soft or hard data caps
UNLIMITED

DATA PLAN
24 month term
No soft or hard data caps
150 GB

DATA PLAN
12 month term
$0.50 p/GB additional usage
Not sure how much data you need?
Don't know how much data you need? That's okay, you can change your plan after you sign up without penalty via your customer portal. Move to a higher or lower data plan at any time with the click of a button.
Learn more about Lightwire's rural broadband plans here.
All you want to do is after a hard day of work is relax, browse the internet, and watch your favourite Netflix series without interruption.
Lightwire's rural broadband comes with guaranteed download speeds, meaning you never have to settle for the buffer ever again.
Inflation is going up, but your price won't.
Sign up with us and rest assured that your price won't increase for the life of your contract term.
We will get you connected as soon as possible and promise it will take us no longer than 14 days to get to your place.
Installs may take longer if you aren't available to meet with our technician and/or it is unsafe to complete the installation due to weather etc.
We know you're smart and want to compare providers. We've laid out exactly what's on offer with Lightwire on the Offer Summary page here. 
It's not 4G, 5G, Fibre, or Satellite, it's Lightwire fixed wireless rural broadband. Towers throughout the Waikato and Bay of Plenty beam internet directly to your house. The result? Fast internet with low latency (lag) allowing you to work from home, stream Netflix, and game with ease. 
Rural internet built by locals, for locals
9000+ Rural households connected with a 4.5 stars from 234 Google Reviews
Local people, based in Hamilton, answering your calls in under 1 minute. Meet the team. 
140+ local schools, events, and not for profits supported by Lightwire every month. 
Frequently Asked Questions
Our friendly experts can answer any of your rural connectivity questions. 
On average you'll get a wireless broadband specialist on the phone in less than 2 minutes.
Not in a rush? Shoot us an email and we'll be in touch as soon as possible.
Your internet speeds and service uptime are our top priority.
What's more, online sign-up for rural broadband is easy.
You've made a great decision to live rurally. Make another.
Your data usage can vary, so we make sure you can switch plans, up or down, as many times as you want. Downgrades will take effect from the 1st day of the next month, upgrades will take effect immediately so that you don't get hit with excess data charges.
8,000+ Rural Households already do more from
here
Half of our customers rate their experience with Lightwire as 10 out of 10. In our most recent survey, 2,269 respondents gave us an average rating of 8.7.
Every month, 25% of our new customers join us as the result of a friend or relative referring them.
Rural living shouldn't be about compromises.
Join over 8,000 rural households across the Waikato and Bay of Plenty that have already chosen to connect smarter with Lightwire.