Because we know you can never have enough data.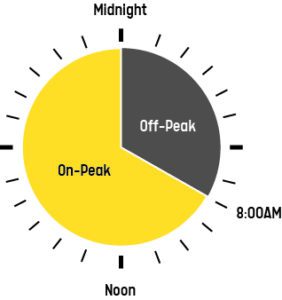 All wireless broadband plans include unlimited data during off-peak times. On-peak runs from 8 AM to midnight (this is when you use the data allocated to your plan) and off-peak runs from midnight to 8 AM (this is your free data).
Downloads and uploads contribute to your data consumption, so it is a good idea to schedule backups to run after midnight, and the same goes for large software updates. Downloading of large files for future use should, where possible, also be scheduled for after midnight.
Think you may like unlimited all the time?
Log into your account and upgrade your plan to Unlimited. It's that easy!
If you are new to Lightwire, check to see if we can deliver fast and reliable internet with plenty of data to your rural property.
Questions? We're here to help
Our friendly experts can answer any of your rural connectivity questions. 
On average you'll get one of wireless broadband specialist on the phone in less than 2 minutes.
Not in a rush? Shoot us an email and we'll be in touch as soon as possible.